Kia EV9
Preorder in Burlington, MA
Are you ready for the future of driving? The Kia EV9 is the latest electric vehicle on the way to market and is set to revolutionize the way we think about driving. With its sleek design, cutting-edge technology and impressive performance, the Kia EV9 is a game-changer in the world of electric vehicles.
At Herb Chambers Kia of Burlington, we're excited to announce that the Kia EV9 will soon be available for purchase. Keep an eye out for the EV9 release date and availability at our Kia dealership in Burlington; don't miss your chance to experience the ultimate driving experience with the Kia EV9!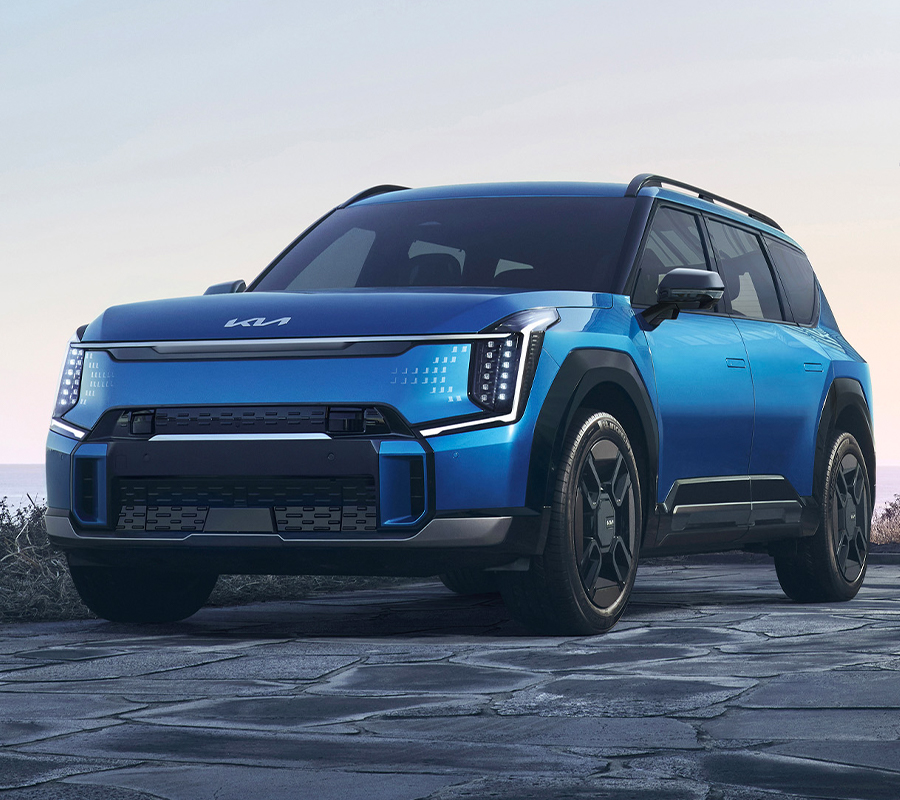 Kia EV9 Design & Features
The new Kia EV9 is not only eco-friendly, but also stylish and sophisticated. Its futuristic design features a sleek exterior with a spacious and luxurious interior. First-class technologies inside the EV9 SUV include a massive 27-inch ultrawide touchscreen display, a solar panel built into the hood and a state-of-the-art sound system.1 Drivers can always enjoy a range of driver-assistance features, including blind-spot monitoring, lane-keeping assist and automatic emergency braking.
The Kia EV9 is a sustainable and eco-friendly choice for drivers who want to reduce their carbon footprint. Plus, the spacious interior will welcome all your friends and family for any adventure that's ahead. Reach out to our Herb Chambers Company to learn more about the Kia EV9 range, specs and other features to see why it's a head-turning electric car.
New Kia EV9 Preorder Options
The Kia EV9 is a top-of-the-line electric vehicle that's sure to impress any Massachusetts Kia fan. We'll let you know when you can get behind the wheel of this EV for yourself and discover everything it has to offer. The team at Herb Chambers Kia of Burlington looks forward to working with you. 
1 Concept vehicle. Actual model may differ.